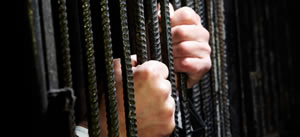 In Georgia, robbery is defined as the taking of the property of another from the immediate presence of another, and is distinguished from other types of theft. When Mr. X enters Ms. Y's residence without her permission and removes her property without Ms. Y's knowledge that is a burglary (O.C.G.A. § 16-7-1), not a robbery. When Mr. X enters Ms. Y's automobile without her permission and removes her property that is an entering auto (O.C.G.A. § 16-8-18), not a robbery. When Mr. X, armed with a firearm or weapon, takes Ms. Y's vehicle by force, or intimidation that is a hijacking of motor vehicle (O.C.G.A. § 16-5-44.1), and may also be an armed robbery. Both
armed robbery
and hijacking a motor vehicle carry a mandatory minimum punishment of ten years in prison, but while hijacking carries a maximum punishment of twenty years in prison, armed robbery carries a maximum punishment of life in prison, which means thirty years in prison, before the defendant is eligible for parole.
In Georgia, there are four different types of robbery:
(1)
Simple robbery
(O.C.G.A. § 16-8-40(a)(1)) where one person takes the property of another from the immediate presence of another by use force;
(2)
Robbery by intimidation
(O.C.G.A. § 16-8-40(a)(2)) where one person takes the property of another from the immediate presence of another by intimidation, by the use of threats or coercion, or by placing the such person in fear of immediate serious bodily injury;
(3)
Robbery by sudden snatching
(O.C.G.A. § 16-8-40(a)(3)) where one person runs by another person and snatches property from immediate presence (e.g. purse snatching, gold chain from around neck); and
(4)
Armed robbery
(O.C.G.A. § 16-8-41) where an offensive weapon is used to take the property of another from the person or immediate presence of another.
When an accused is arrested for armed robbery, he must immediately retain an attorney, in order for the attorney to: (1) ascertain exactly where the accused was at the time of the armed robbery and locate alibi witnesses (i.e. witnesses that can place the accused at some location other than the robbery scene); (2) visit the armed robbery scene and request video surveillance from any of the surrounding businesses (while many businesses including banks and gas stations employ video surveillance, many do not keep the videotape recordings for more than 72 hours; (3) advise the accused to make no statement to the police (more armed robbery cases have been lost because of an admission or confession to the police than any other reason); (4) file motions to prevent the use of certain evidence (e.g. recovered gun described by the armed robbery victim, or victim`s credit cards); (5) file a motion for bond in Superior Court; and (6) prepare for preliminary hearing, where the state`s case against the accused will be revealed.
Preparing for the preliminary hearing (see page on Preliminary Hearing under Court Dates) is a crucial function of the attorney. Because armed robbery is a serious offense, carrying a mandatory minimum ten years in prison, bond can only be set by a Superior Court judge. Typically, when the accused is arrested, the case is assigned to Magistrate Court, where the preliminary hearing will be conducted. While the case is in Magistrate Court, no bond can be set by the Magistrate Court judge. Therefore, the attorney must either file a bond motion in Superior Court and procure a bond hearing date, or persuade the prosecutor to agree to a consent bond.
Why talk about bond, when the preliminary hearing is so crucial? What is the relationship between the bond and the preliminary hearing? When the accused is first arrested, everyone wants him out of jail (e.g. mother, father, grandmother, wife, siblings, etc.). Once the family realizes that there is no bond, and the accused cannot get out of jail, the family, for better or worse, begins to investigate the case. Where did the armed robbery occur? Who is the victim? Who else was present? Because the family members have no intelligent starting point, they start with the investigating officer or detective. MISTAKE.
Irrespective of how the police force in the relevant jurisdiction is organized (many have detectives that just investigate armed robbery and homicide), armed robbery investigators are typically the most experienced. They have testified in court. They know the weaknesses in their cases. They know how to strengthen an armed robbery case. In addition, the law allows them to lie and deceive an accused and his family. This point bears repeating: The law allows an investigator to lie or deceive an accused and his family. So, if you add one accused in jail without a bond, to a concerned family trying to investigate the case, and mix in an experienced investigator who is allowed to lie and deceive in order to resolve the case, you have a recipe for disaster for the accused.
The retained attorney should only confer with the investigator, if the accused has no information about the armed robbery. However, the experienced attorney knows that he should not rely on anything the investigator says, until the investigator is sworn in at the preliminary hearing, agrees to tell the truth, and provides testimony concerning the facts of the case. The preliminary hearing is typically scheduled anywhere from seven to twenty days after the arrest. Conversely, the investigator schedules interviews with the accused within hours of the arrest. And remember, videotapes from surveillance videos are typically retained for 72 hours. Therefore, the first few hours after the accused is arrested on an armed robbery are paramount.
I typically try three or four armed robbery cases each calendar year. Although there are many defenses, I have found there are only a few armed robbery scenarios: (1) stranger-on-stranger, where victim has mistakenly identified the accused; (2) the accused is in the company of one or more individuals, who pulls a gun and robs someone (i.e. a co-defendant will testify against the accused at trial); (3) drug deal, or other criminal activity, gone bad; and (4) accused and victim know one another, and victim is making a false accusation.
Please find attached a list of other clients we have helped. See more under Recent Trials.
CASE: State of Georgia v. Juan Toneino aka Juan Antonio Tabar Villeda (10B-1809-6)
RESULT: (November, 2010) Two days of pre-trial motions followed by six full days of jury trial, which resulted in a mistrial. The original indictment charged my client with two counts of armed robbery, three counts of aggravated assault, three counts of false imprisonment, kidnapping, burglary, felony possession of marijuana and giving a false name. After the star witness testified on direct, but before I even got a chance to cross-examine him (even the jury stated they felt cheated by not watching me cross-examine the state`s star witness), the trial judge granted a mistrial. The Prosecutor wisely decided not to start all over, and offered my client five years on probation on the felony marijuana charge, which he accepted, since he was going to be deported anyway.
CASE: State of Georgia v. Jameel Terry Hazel (09B-1827-9)
RESULT: (July, 2009) Four-day jury trial ended in mistrial after lead detective testifies about show-up, which judge specifically excluded from the jury`s consideration. Immediately after the mistrial, negotiations with the prosecutor resulted in a guilty pleas to the lesser offense of robbery by intimidation. Client received a sentence of six (6) years in prison, to be followed by nine years on probation. Client is eligible for parole in four (4) years.
CASE: State of Georgia v. Alberto Ramon Santana (09B-1267-1)
RESULT: (April, 2009) Five-day jury trial on three counts of armed robbery, four counts of aggravated assault, one count of burglary and two counts of cruelty to children resulted in NOT GUILTY on all charges.
CASE: State of Georgia v. Larry C. Cornelius (07B-1663-7)
RESULT: (May 2008) Four day jury trial on counts of armed robbery, aggravated assault and possession of a firearm, resulted in NOT GUILTY on all charges.
CASE: State of Georgia v. Robert Perez (07B-4245-4)
RESULT: (January 2008) Four days jury trial on armed robbery, kidnapping (three counts), false imprisonment (three counts) and possession of a firearm, resulted in a hung jury. Eight jurors thought client was NOT GUILTY, four jurors thought there was enough evidence to convict client. Because the verdict was not unanimous, a mistrial was declared. Before we struck the second jury, the prosecutor dismissed all of the serious charges and made a probation offer on a theft by taking charge. Client pled guilty to theft and received probation, which was run concurrent to five years on probation on an unrelated theft of a vehicle case.
CASE: State of Georgia v. Keith Clark (06B-3044-2)
RESULT: (October, 2006) Five-day jury trial on armed robbery charges, resulted in conviction of lesser offense of robbery by intimidation. Client avoided mandatory minimum ten-year sentence.
If you have been charged with an armed robbery and you would like to speak with a qualified criminal defense attorney, call an experienced
armed robbery defense lawyer
or attorney at Lawrence Lewis, P.C. today at (678) 407-9300.
*****************************************************************************
Lawrence Lewis is an
armed robbery defense attorney
primarily practices in Gwinnett County, which includes the following cities: Auburn, Berkeley Lake, Braselton, Buford, Dacula, Duluth, Grayson, Lawrenceville, Lilburn, Loganville, Snellville, Sugar Hill and Suwanee. However, he frequently handles cases in Fulton County (Atlanta, Alpharetta, College Park, Decatur, East Point, Fairburn, Hapeville, Palmetto, Roswell, Union City), DeKalb County (Avondale Estates, Chamblee, Clarkston, Decatur, Doraville, Lithonia, Stone Mountain), Hall County (Gainesville), and Cobb County (Acworth, Kennesaw, Marietta, Powder Springs, Smyrna). He has also appeared in courthouses in Rockdale County (Conyers), Walton County (Loganville), Barrow County (Auburn, Winder), Forsyth County (Cumming), Cherokee County (Canton, Holly Springs, Woodstock), Douglas County (Douglasville), Butts County (Jackson), Henry County (McDonough, Stockbridge) and Clayton County.