Murder Homicide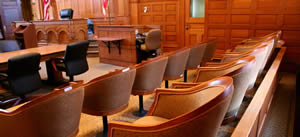 If you are facing charges on a
murder case
, we can help. Homicide or murder is considered by many to be the ultimate crime, which will likely lead to the most severe punishment, if the accused is convicted. In Georgia, O.C.G.A. § 16-5-1 designates two different types of murder:
(1)
Malice murder
under O.C.G.A. § 16-5-1(a) occurs when a person unlawfully and with malice aforethought, either expressed or implied, causes the death of another human being; and
(2)
Felony murder
under O.C.G.A. § 16-5-1(b) occurs when a person causes the death of another human being, irrespective of malice, during the commission of a felony.
The punishment for either category of murder is the same: death, imprisonment for life without parole, or my imprisonment for life. Often times the prosecutor will charge the accused with both categories of murder. So, the indictment will read one count of felony murder and one count of malice murder for the same homicide.
Under Georgia law, malice means the intent to take a life without legal justification or mitigation. Malice incorporates the intent to kill. Express malice is that deliberate intention unlawfully to take the life of another human being, which is manifested by external circumstances capable of proof. Implied malice is where no considerable provocation appears and where all the circumstances of the killing show an abandoned and malignant heart. Because malice can be formed in an instant, as long as it is present at the time of the act of killing, no premeditation is required. Coercion or duress are never defenses to malice murder.
Under Georgia law, felony murder does not require malice or intent to kill, it does, however, require that the defendant possess the requisite criminal intent to commit the underlying felony. In our experienced at Lawrence Lewis, P.C., most felony murders occur during a drug deal. Either one party wants to cheat or rob the other party, or both parties are super-anxious and guns come out prematurely. The felony in a felony murder case must be inherently dangerous to human life. Drug dealing is inherently dangerous because drugs and guns go together. Where a jury renders a verdict for voluntary manslaughter, that same jury cannot also find a felony murder based on the same underlying aggravated assault. Wells v. State, 294 Ga. App. 277 (2008).
Often viewed as a lesser included offense of murder, O.C.G.A. § 16-5-2 defines voluntary manslaughter as causing the death of another human being under circumstances which would otherwise be murder, but for the person acting solely as the result of a sudden, violent and irresistible passion resulting from serious provocation sufficient to excite such passion in a reasonable person. However, if there should have been an interval between the provocation and the killing sufficient for the voice of reason and humanity to be heard, of which the jury in all cases shall be the judge, the killing shall be attributed to deliberate revenge and be punished as murder.
The "interval" demonstrates the important of choosing the right trial attorney for your murder case. If your attorney is able to convince the jury that the interval was insufficient for the voice of reason and humanity to be heard, the accused will be found guilty of only voluntary manslaughter, which carries a punishment of one to twenty years. You read it correct, the judge can sentence a person convicted of voluntary manslaughter to one year in prison, which most of the time has been served waiting to go to jury trial. If you choose the wrong attorney, an attorney unable to convince the jury that the interval was insufficient for the voice of reason and humanity to be heard, the accused may be found guilty of murder, and face a minimum life in prison, which is currently thirty years before he is eligible for parole. It is important to note that sexual jealousy, heated arguments, physical beatings and fear of some danger, all suffice as provocations. Williams v. State, 245 Ga. App. 670 (2000).
If you have been charged with malice murder, felony murder or voluntary manslaughter in metro-Atlanta or the surrounding areas, you desperately need our help. You, or a family member, should contact us immediately
Homicide Defense Lawyer
at Lawrence Lewis, P. C. to schedule an appointment to discuss your case. You can reach us at (678) 407-9300.
******************************************************************************
primarily practices in Gwinnett County, which includes the following cities: Auburn, Berkeley Lake, Braselton, Buford, Dacula, Duluth, Grayson, Lawrenceville, Lilburn, Loganville, Snellville, Sugar Hill and Suwanee. However, he frequently handles cases in Fulton County (Atlanta, Alpharetta, College Park, Decatur, East Point, Fairburn, Hapeville, Palmetto, Roswell, Union City), DeKalb County (Avondale Estates, Chamblee, Clarkston, Decatur, Doraville, Lithonia, Stone Mountain), Hall County (Gainesville), and Cobb County (Acworth, Kennesaw, Marietta, Powder Springs, Smyrna). He has also appeared in courthouses in Rockdale County (Conyers), Walton County (Loganville), Barrow County (Auburn, Winder), Forsyth County (Cumming), Cherokee County (Canton, Holly Springs, Woodstock), Douglas County (Douglasville), Butts County (Jackson), Henry County (McDonough, Stockbridge) and Clayton County.
Lawrence Lewis is an experienced Criminal Defense Lawyer practicing as Drug Attorney, License Suspension Lawyers, Sex Offense Attorney, Traffic Citation Lawyer, Misdemeanor Offenses Attorneys, Felony Offenses Lawyer, Bond Lawyer, Armed Robber Attorney, dui lawyer, Preliminary Hearing serving Lawrenceville, Gwinnett Country, Metro Atlanta, Alpharetta, Roswell, Marietta, Buford, Fulton County, Canton, Decatur, Norcross, Woodstock, Stone Mountain, Duluth and Cumming .

Lawrenceville Laywer, lawrenceville lawyers, lawrenceville attorney, atlanta attorneys, metro atlanta lawyer, gwinett county lawyers, gwinett country attorney, armed robbery, racisim, Criminal Law, Driving While Intoxicated, Drug Crimes, Felonies, Homicide, Juvenile Law, Misdemeanors, Parole and Probation, Sexual Assault, Traffice Violations, Sexual Offenses, Armed Robbery, Murder, Homicide Lawyer, aggravated assault, kidnapping lawyer, drug case, drug, simple possession, trafficking, burglary, thefts, forgery, deposit account fraud, domestic violence, traffic tickets, simple battery, cruelty to children, temporary protective orders